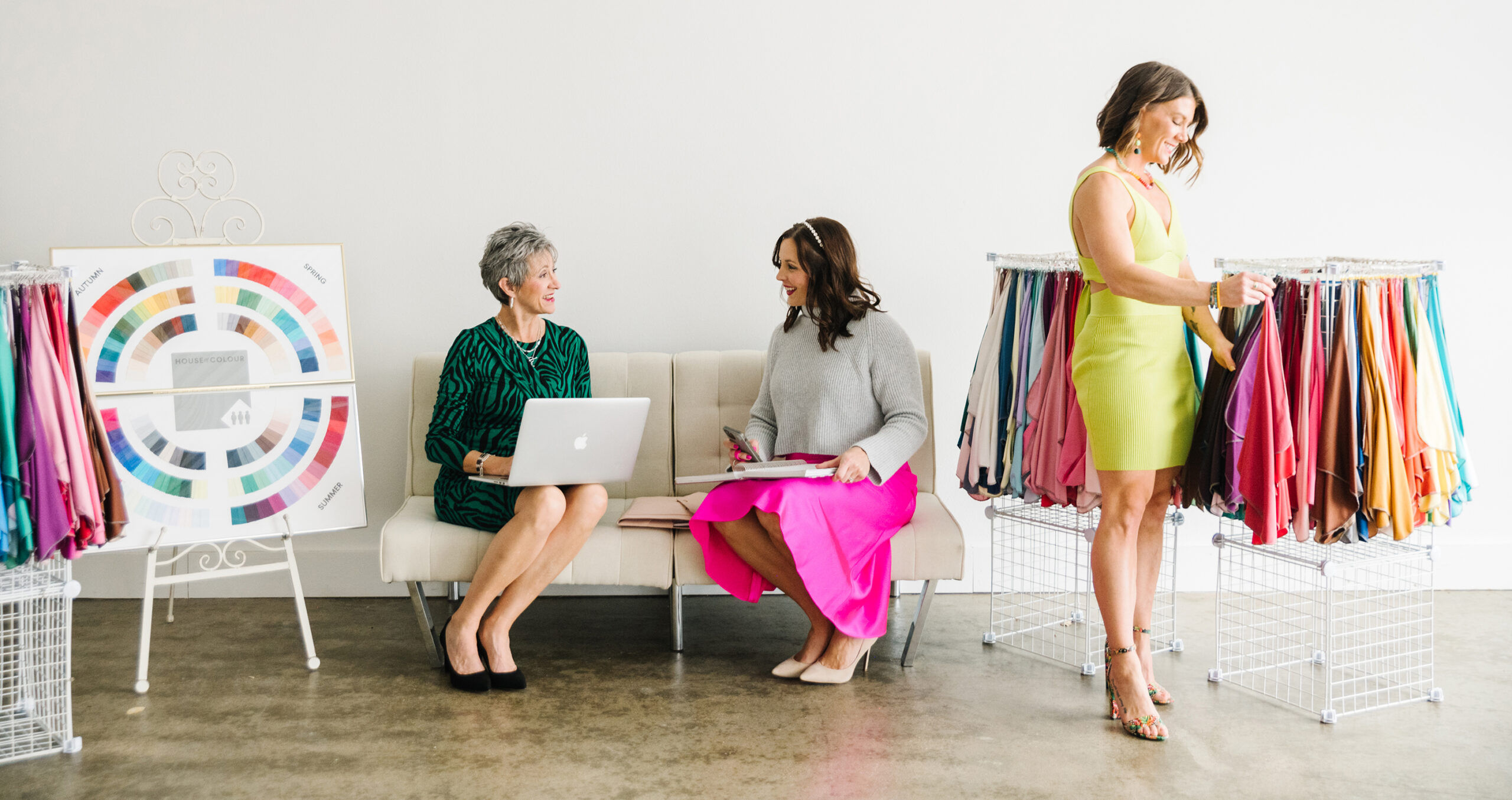 The Wardrobe Revolution
Know your best colors and style.
Simplify your life.
Save time and money.
Show up for life as your best self.
5+ years of experience and 3 studio locations to help you love how you look….every day.
OUR MISSION
At House of Colour, we empower men, women and children with confidence
by using Color and Body Science to build their dream capsule wardrobe and simplify their lives.
Our services help people to simplify their shopping, saving time and money
by purchasing only what looks best and feels authentic to them.
We have discovered a better way to end the fast fashion cycle:
know your best colors and styles,
invest in better quality,
and live a life where 'less is more'…really!
(To learn more about The Wardrobe Revolution, click here.)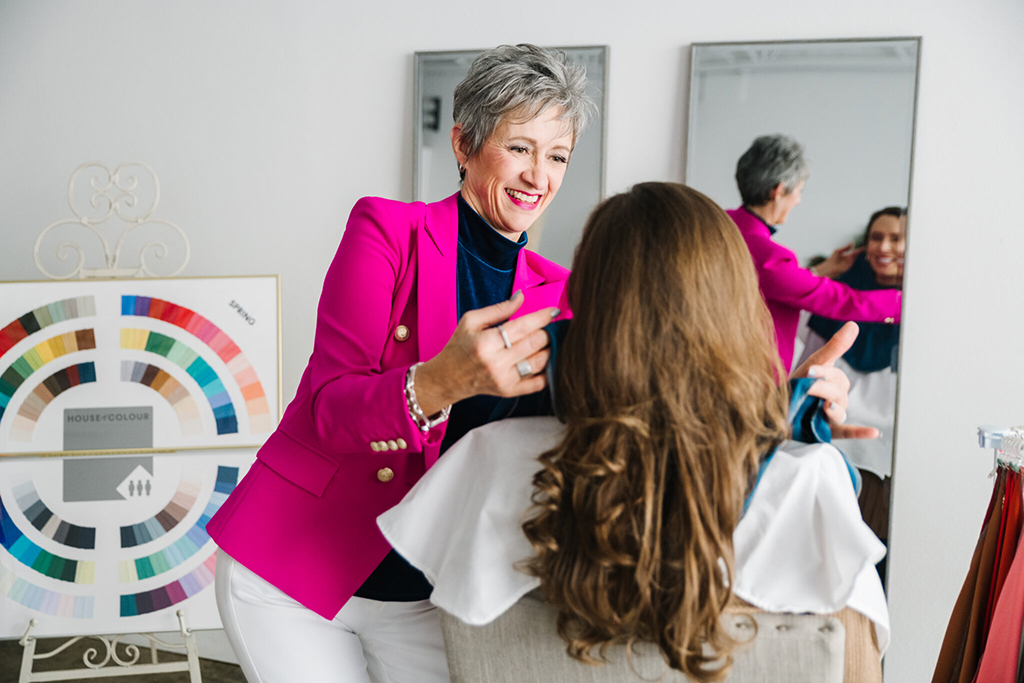 WHAT IS COLOR ANALYSIS?
Do you find that you don't love most of the clothes in your closet, and that certain colors make you feel blah?
You're not imagining it! Color Science matters. We use the same scientific color theory as the art world to find which colors have the greatest impact for men, women and children.
Find out more about how a Color Analysis can change your life here.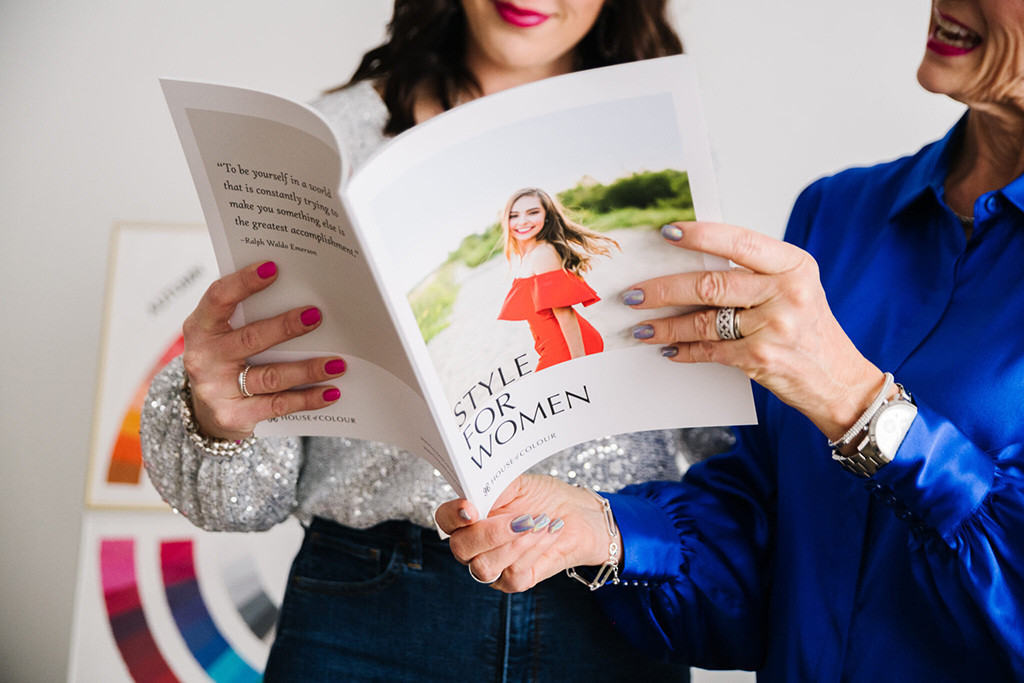 WHAT IS SIGNATURE STYLE?
Tailored or flowy? Scoop or V necks? Textured or smooth? Florals or stripes? There are so many reasons why we don't love the majority of clothing in our closets.
Our Signature Style session is based on your body architecture and personality, to help you choose items that not only look great on you, but also reflect your most authentic self.
Find out more about our fascinating Signature Style session here.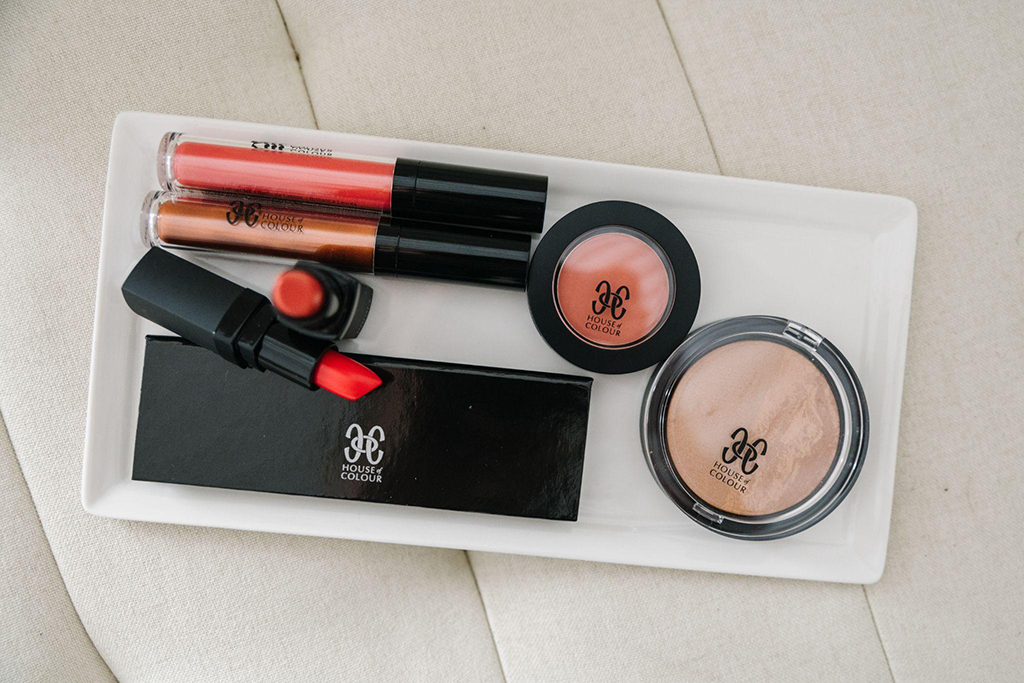 HOUSE OF COLOUR MAKEUP
Did you know at House of Colour we have our own makeup line? Our makeup is based on the colors of the four seasons, rather than the colors that are trending in clothing and makeup stores.
Find the perfect makeup colors for you in our Color Analysis and Advanced Color sessions!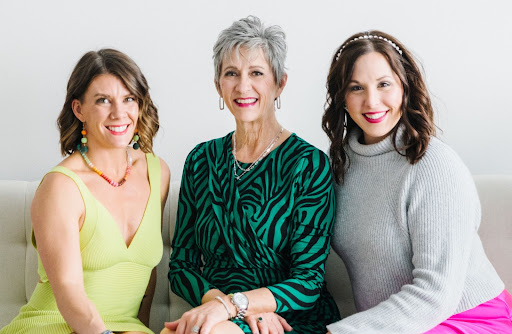 Sasha
Associate
Serving clients in Okoboji
Deb
Franchise Owner
Serving clients in Sioux Falls,
Rock Valley and Okoboji
Jessica
Associate
Serving clients in Sioux Falls and Okoboji
(not pictured)
Jenna
Associate
Serving clients in Sioux Falls and Okoboji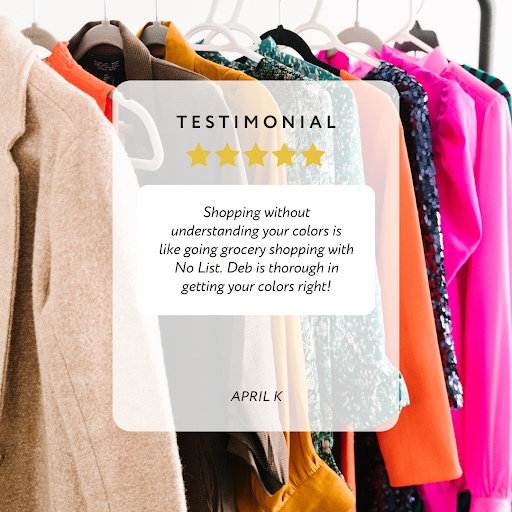 Gallery
Are you looking to find our more of what our services are, and how they can impact your life? View photos and hear what some of our clients are saying!