Having makeup colors that complement your skin tone makes all the difference!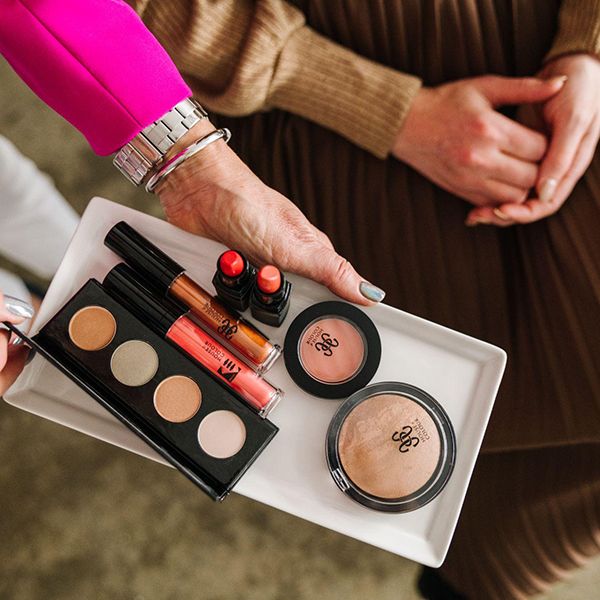 House of Colour offers an exceptional line of mineral-based makeup, made in the USA, and never tested on animals.
Your Color Analysis includes a makeup consultation using natural lighting in our studios. Based on your season, we customize foundation, blush and mascara that harmonizes with your natural coloring that is revealed in the draping process. We also find lipstick colors that tie together your wardrobe and skin tones. Many clients say that discovering lipstick colors that they love is one of their favorite parts of the session. The right lipstick will light up your whole face!
Makeup colors in stores follow trends similar to clothing trends – our makeup is based on the four seasons, resulting in tones and shades often not found in most makeup lines.
To reorder with your consultant, click below. This link will take you away from this website to their Square shop to make your purchase.
Or you can visit the House of Colour online web shop here, where you can shop by season or category. Be sure to add your consultant's Stylist Code to receive a 30% discount off the prices listed online.