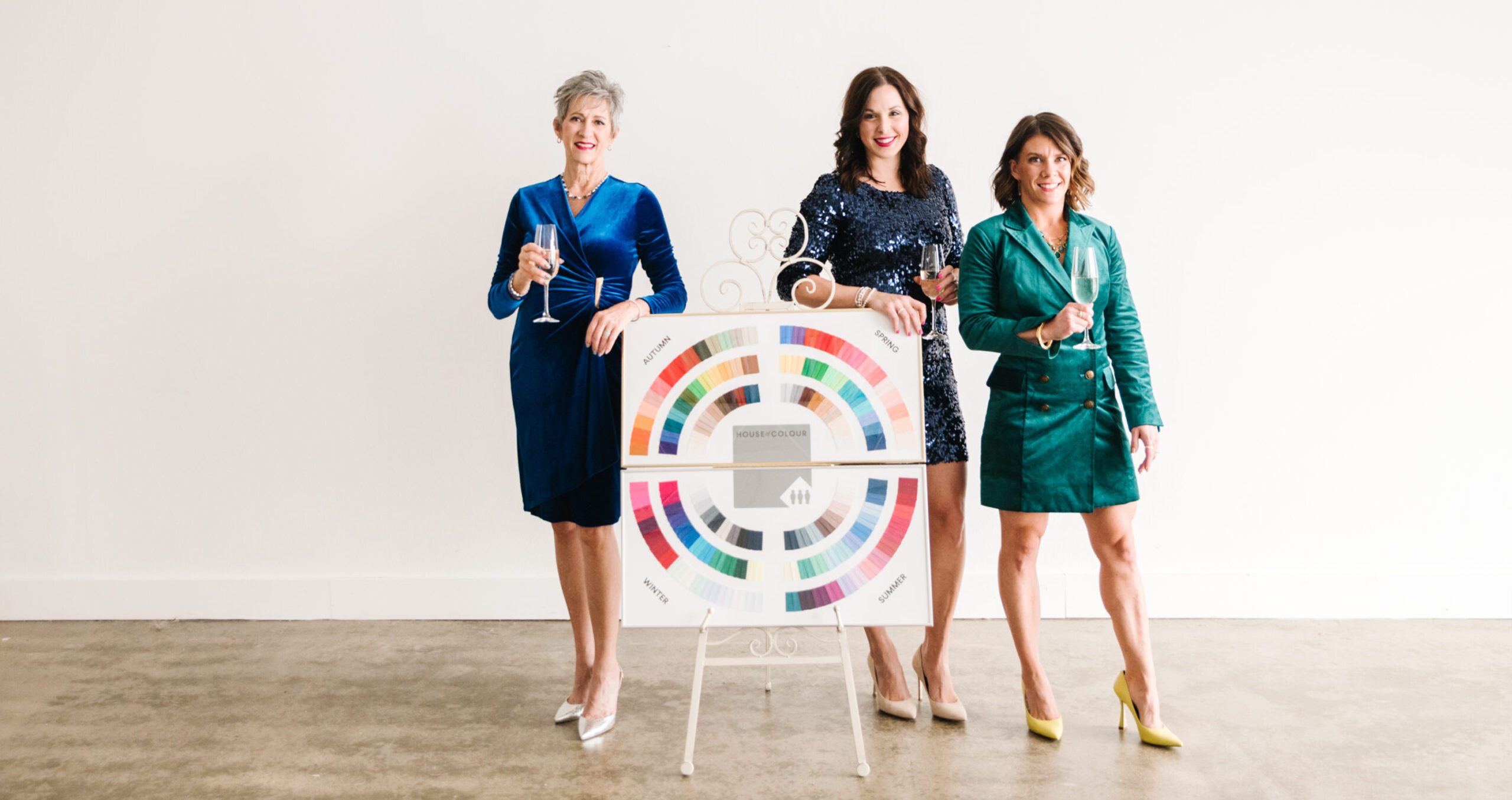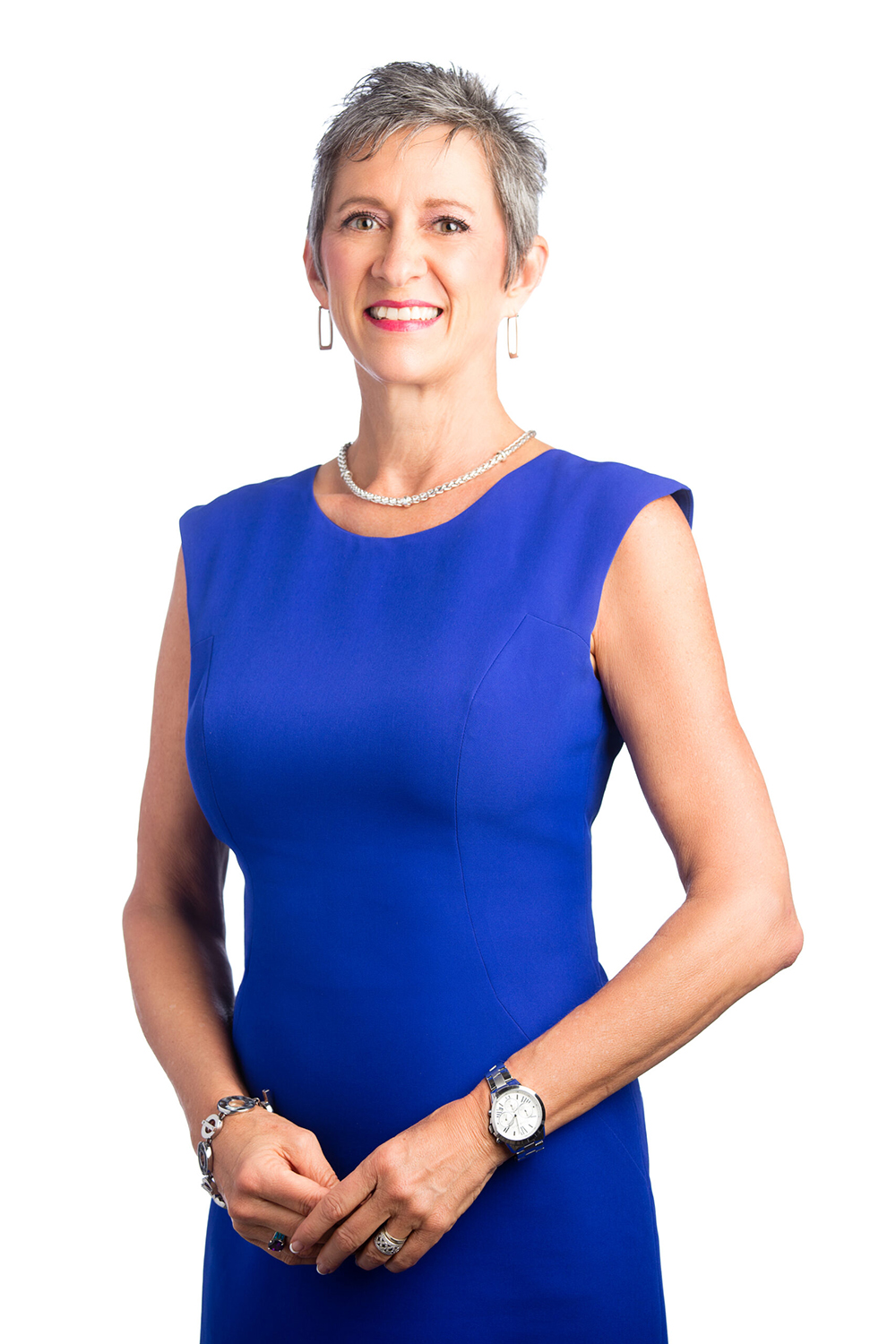 Deb Vogel
I grew up on a farm in Minnesota, which means I had one of the most wonderful playgrounds in the world: the grove, the hayloft, the windmill, large gardens, open fields, cats & dogs…you get the idea. I also grew up with parents who enjoyed clothing, and a creative mother that taught us how to sew.
My parents also loved to sing, which influenced me to get a Masters in Vocal Performance and teach private voice at the university level since I was 27. My most nerve-wracking event was singing live on Minnesota Public Radio for a regional Metropolitan Opera audition, and I feel privileged to be part of a professional choir that was nominated for a Grammy award.
My husband and I have been blessed with two sons, and I loved being a boy mom! We now have a wonderful daughter-in-law and our first grandchild (who is a Summer!). They live in Albuquerque and New York City, and I love traveling to see them.
I enjoy golf, running, reading, sewing, binge-watching and I'm always up for some GOOD food (did someone say fish tacos?!). As an Enneagram 7, I'm always up for something new! Meeting new people is one of my favorite things about this business.
Why House of Colour?
Back in 2017 I had the privilege of introducing House of Colour to NW Iowa and Sioux Falls. A friend of mine went through the process, and you could see an obvious difference! I was skeptical, but when I had my color analysis, I was intrigued by the science behind the process. Who knew colors could make our skin look so great??
I have always loved shopping and clothing, but for the first time in my life, I LOVED my entire closet, instead of being bored or having 'nothing to wear'. I knew I just had to share this knowledge with other people, and help them find the same answers that I had always been searching for. Over 900 clients later, it has been so rewarding to hear the stories of how this process has changed the lives of men and women…and I never get tired of hearing them. I am their biggest cheerleader!
Season & Style Personality
Sultry Jewel Winter Dramatic Gamine
Something you may not know about me:
At heart I'm still a farm girl…I'm not afraid of hard work or getting my hands dirty.
Favorite color combo:
Anything with Electric Blue and a bright Fuchsia. Like most of my Wow Colors, I never had them in my closet in my life. Truth!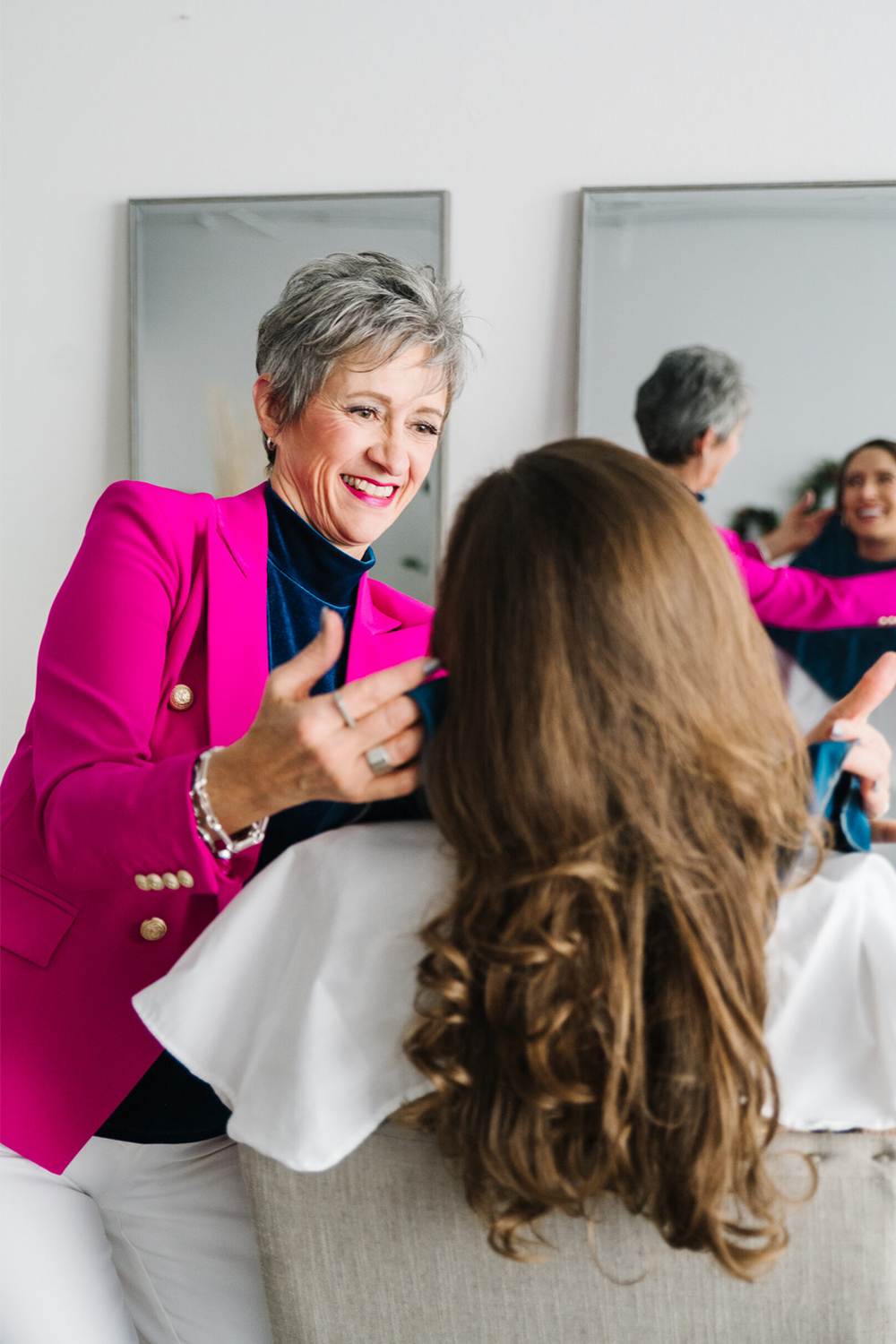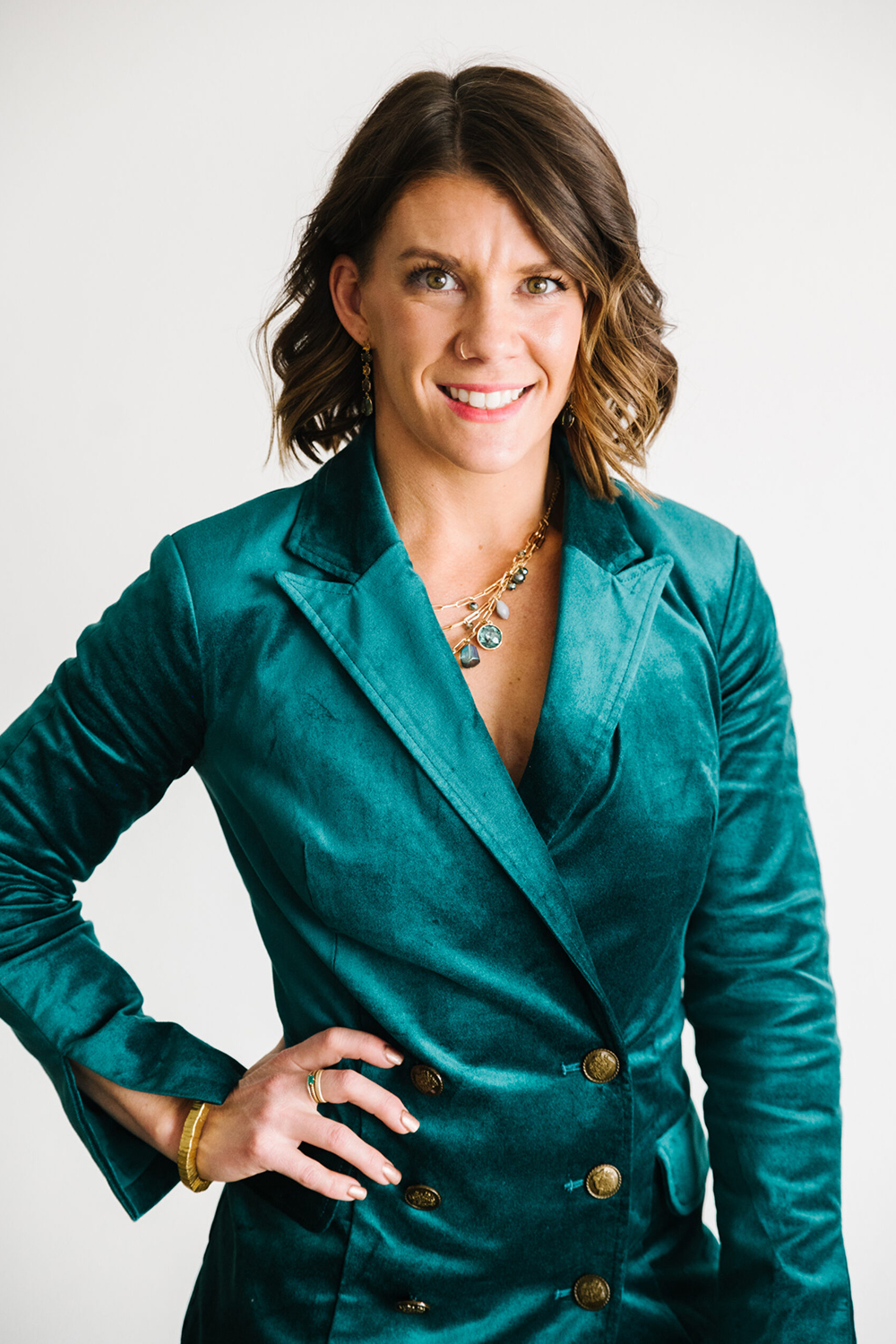 Sasha
Graham 
Hi! I'm Sasha! I am an associate to Deb Vogel and work and reside in the Okoboji area. I trained in Colour Analysis in July 2021 and Style in December 2021. I love who I have become inside and out because of House of Colour.
I am a mom of two beautiful and active little girls. I have been been a "Stay-at-Home" mom since 2016 but find it incredibly hard to just be home. Along with being a mom, and working as a consultant, I am a certified coach at Crossfit Okoboji. It's another big part of who I am and love the "family" we have created through the gym.
Our family loves to be active! In the summer time we enjoy all that the Iowa Great Lakes has to offer. In the wintertime we like to travel, go snowmobiling, ice fishing and of course embrace the Okoboji Winter Games!
On my days off, you'll find me being active, playing games with our family and friends with a homemade latte or a great bottle of wine!
Why House of Colour?
When I heard about House of Colour from my cousin, I knew it was what I needed to simplify my life and create intentional spending. Being a mom of young children and working in the home, I lost sight of who I was and embracing my beauty as this new person. I needed help. I completed my color and style analysis which only drove my passion to want want to be a consultant as my kids started school.
House of Colour preaches that each person is uniquely made and we are beautiful because of that. For the first time in my life, I embraced that viewpoint! I couldn't help but want to share that power with others. Colors help us see how beautiful our features are. Style gives us permission to love our body for it's uniqueness and reflect our true personality while doing so!
Seeing your confidence grow as you come to life with the power of color and style is my favorite part of this business. I can't wait to see your journey.
Season & Style Personality
Vibrant Blue Autumn, Natural Gamine
Something you may not know about me:
I was born and raised in Alaska and absolutely love the mountains, ocean and of course fishing for Salmon and Halibut.
Favorite color combo:
I Love monochromatic looks with my greens. I love pairing Olive, Lime, Forest and Moss and adding a red lip #12 for a pop!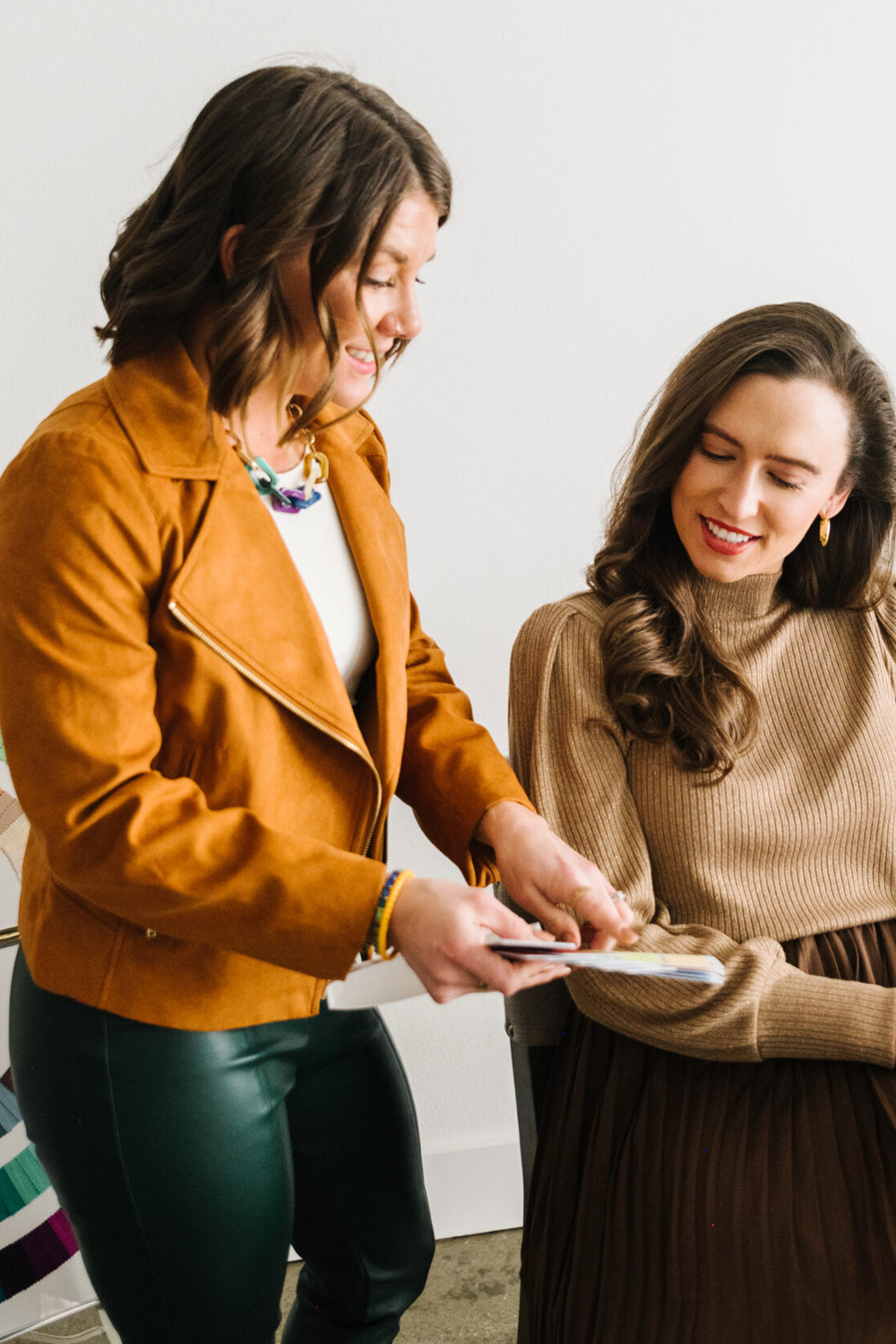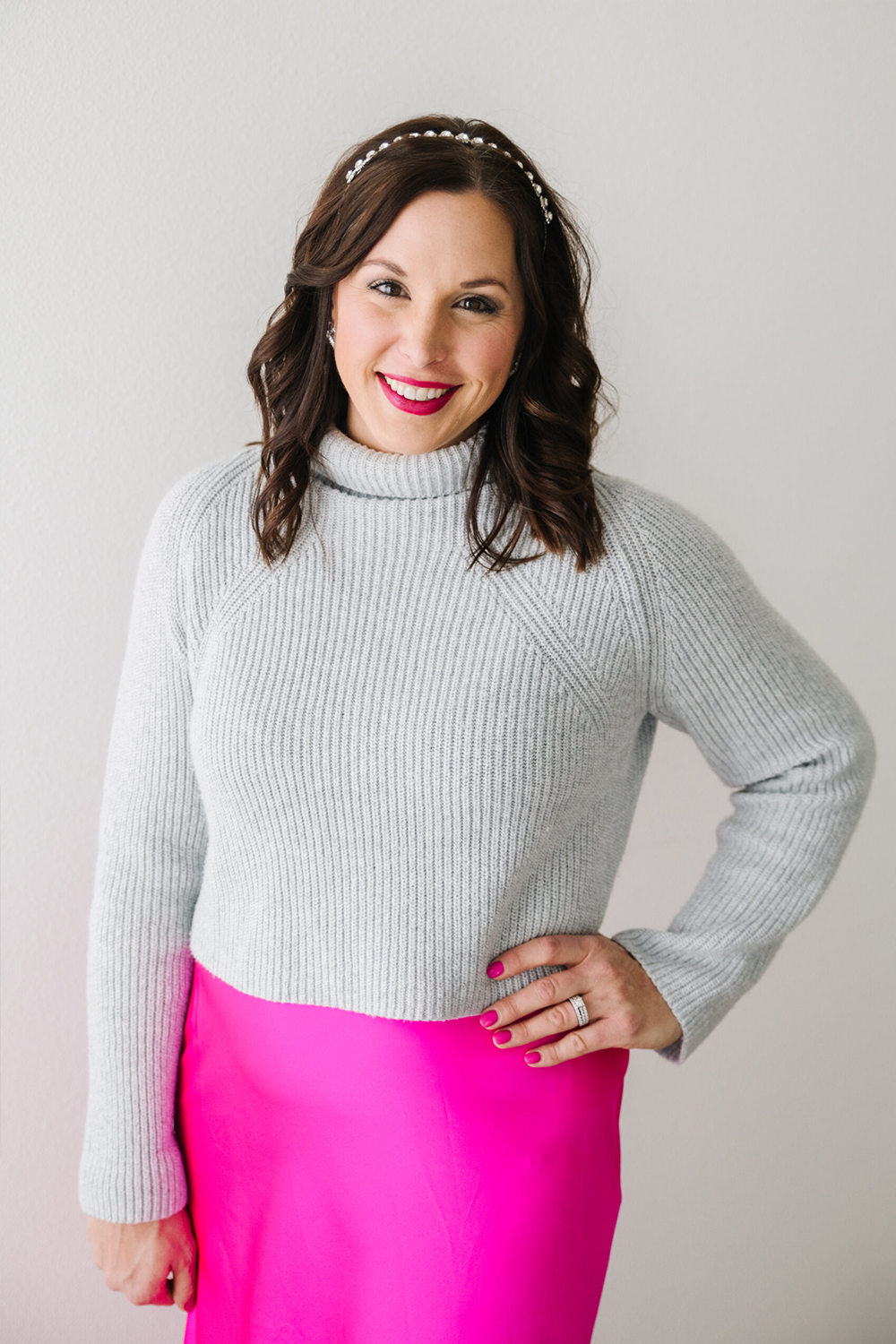 Jenna
Doxtad 
Hey! I'm Jenna! I am an associate to Deb Vogel and live in Sioux Falls! My husband and I moved here almost 5 years ago. I trained in Colour Analysis in July 2021 and Style in December 2021.
I am a mom of 4 kids…a daughter and a son who are 6, and two more boys who are 2… yes, that does mean I have two sets of twins. Crazy, right?! Although it is exhausting at times, I couldn't imagine my life any other way! My husband and I love traveling, and try to go somewhere each winter!
Our family loves to be active. In the summertime, we like to enjoy Lake Okoboji, and have our own place there. It is our getaway and we love it so much. During the winter, my kids love going outside and ice fishing with their dad. I enjoy watching from indoors – I HATE being cold! If our family did not live here in the midwest, I would move south!
On my days off, you'll find me with my kids, on the golf course, or enjoying the company of our friends! I love a good coffee date, but let's be honest… I prefer wine!
Why House of Colour?
When I heard about House of Colour, I knew that I needed to know my colors and what HoC had to offer.  Being a stay-at-home mom, feeling put together was important to me, and I knew I could reach that by knowing how to look my best. After having my colors and style done, I knew this was going to be the perfect outlet for me to still be home with my kids, but create my own schedule. 
Knowing your colors will help you see how beautiful your features are. Style gives you permission to love your body for its uniqueness and reflect our true personality while doing so! 
No matter how many clients come through my door, whether it be for color or style, one thing never changes.The awe in what you see, as it all comes to life, will never get old to me. I can't wait to see this journey through your eyes!
Season & Style Personality 
Sultry Jewel Winter Natural Romantic
Things people don't know about me:
As girlie as I  am, I am an Iowa farm girl who isn't scared to get dirty! I also played volleyball in college, and am the absolute most competitive person you may ever meet.  I don't even let my kids win when we play games! 
Favorite color combo:
Oh my gosh – do I have to choose? I love navy, fuchsia, and silver together, and have been loving pine green mixed in as well!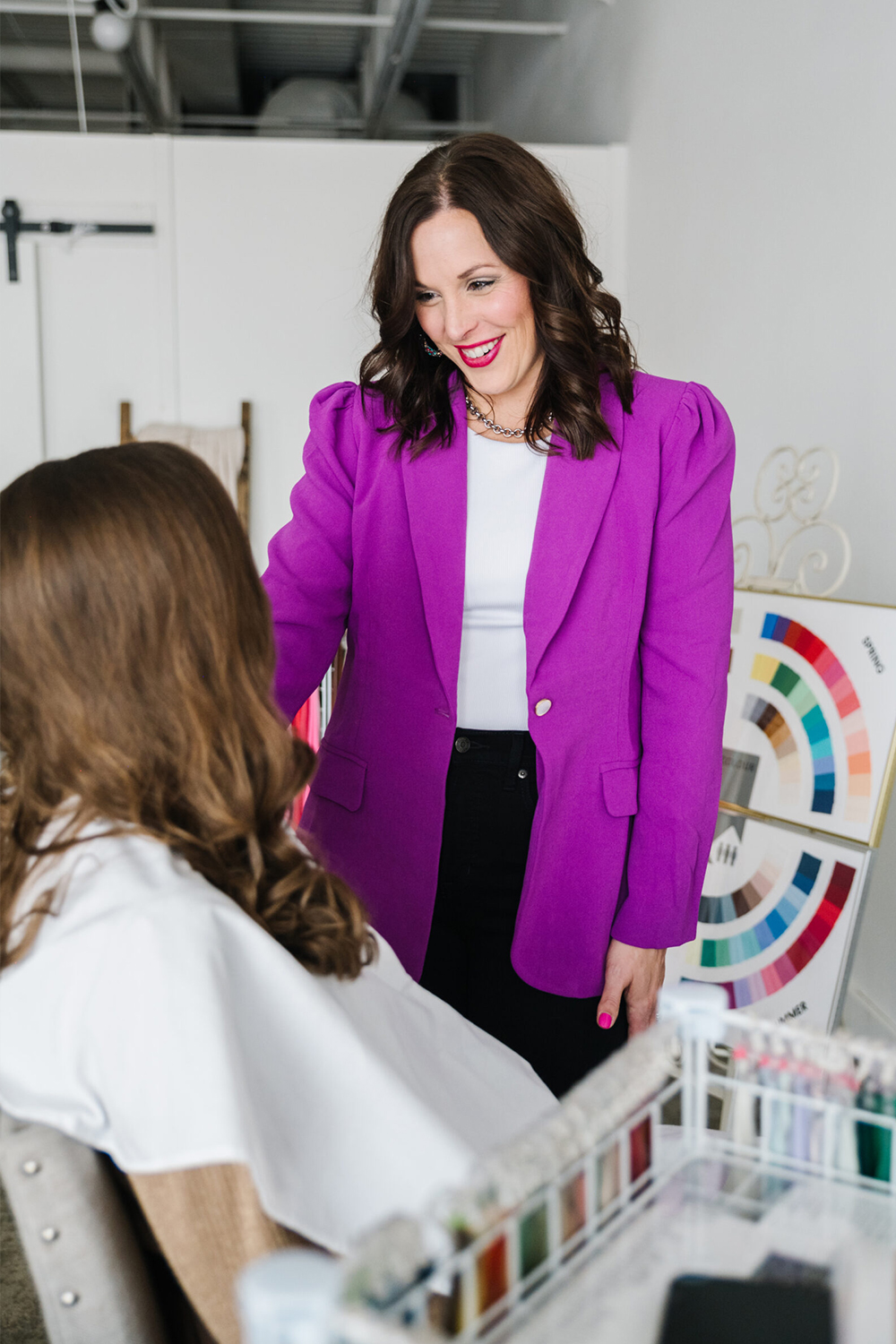 Jessica Schaap
Hello friends! I am Jessica Schaap, the newest associate to Deb Vogel. I live in Brandon, SD, on an acreage outside of town on the South Dakota and Iowa border.
I give all the glory to God for this beautiful life! We have a lively, busy family. My four children are all pursuing passions in sports, theater, music, and kidpenurship. Yes, it's a thing! We have a large flock of chickens entertaining us, along with our dog, Jersey, and cat, Frank. 
I love to cook and bake. I am a self-proclaimed cooking show host on my Instagram page. It hasn't been nabbed by Food Network yet… :😉 I am no stranger to the stage; as a singer, I love music. My passion for music has led me to be a forever wedding singer (rarely a bridesmaid), singing on the praise team at church and even in a few commercials. Dancing, however, is solely performed in my kitchen.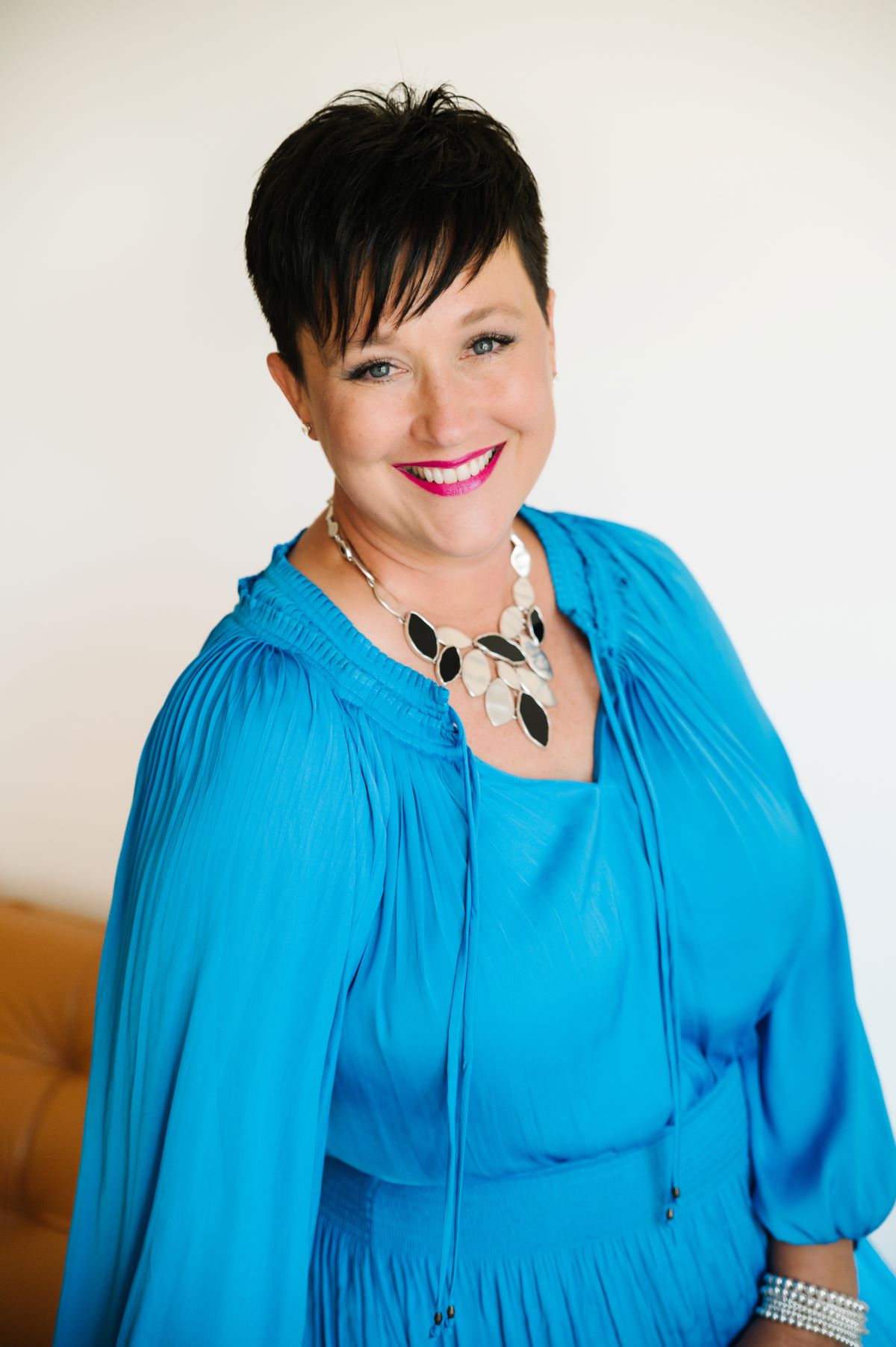 Why House of Colour?
I was meeting my best friend for dinner. She only wore black, khaki, camel, and white. She walked in wearing a gorgeous lavender sweater and lit up the room. I stopped her and said, "Wendy Lee Bakke, you have never worn lavender! YOU LOOK AMAZING, but what is going on!" She laughed and said, "I got my colors done!" I booked my appointment shortly after that. Today, knowing my colors and clothing personality, I appreciate my uniqueness, and my confidence soars.
I am blessed and grateful that I took this leap of faith to become a House of Colour stylist. I have not had a career that brings me more fulfillment than seeing my clients light up at their natural, God-given beauty. As a stylist, I am honored to be the messenger. House of Colour is my ministry and passion, bringing joy to my life.
Season & Style Personality 
Jewel Winter Romantic Natural
Things people don't know about me:
I love Neil Diamond, and know almost all of his songs. I drive very fast with an undisclosed number of speeding tickets. My father owns a water tower painting business and I have climbed numerous towers in my lifetime…to which I owe my need for adrenaline!

Favorite color combo:
Oh my gosh – do I have to choose? I love navy, fuchsia, and silver together, and have been loving pine green mixed in as well!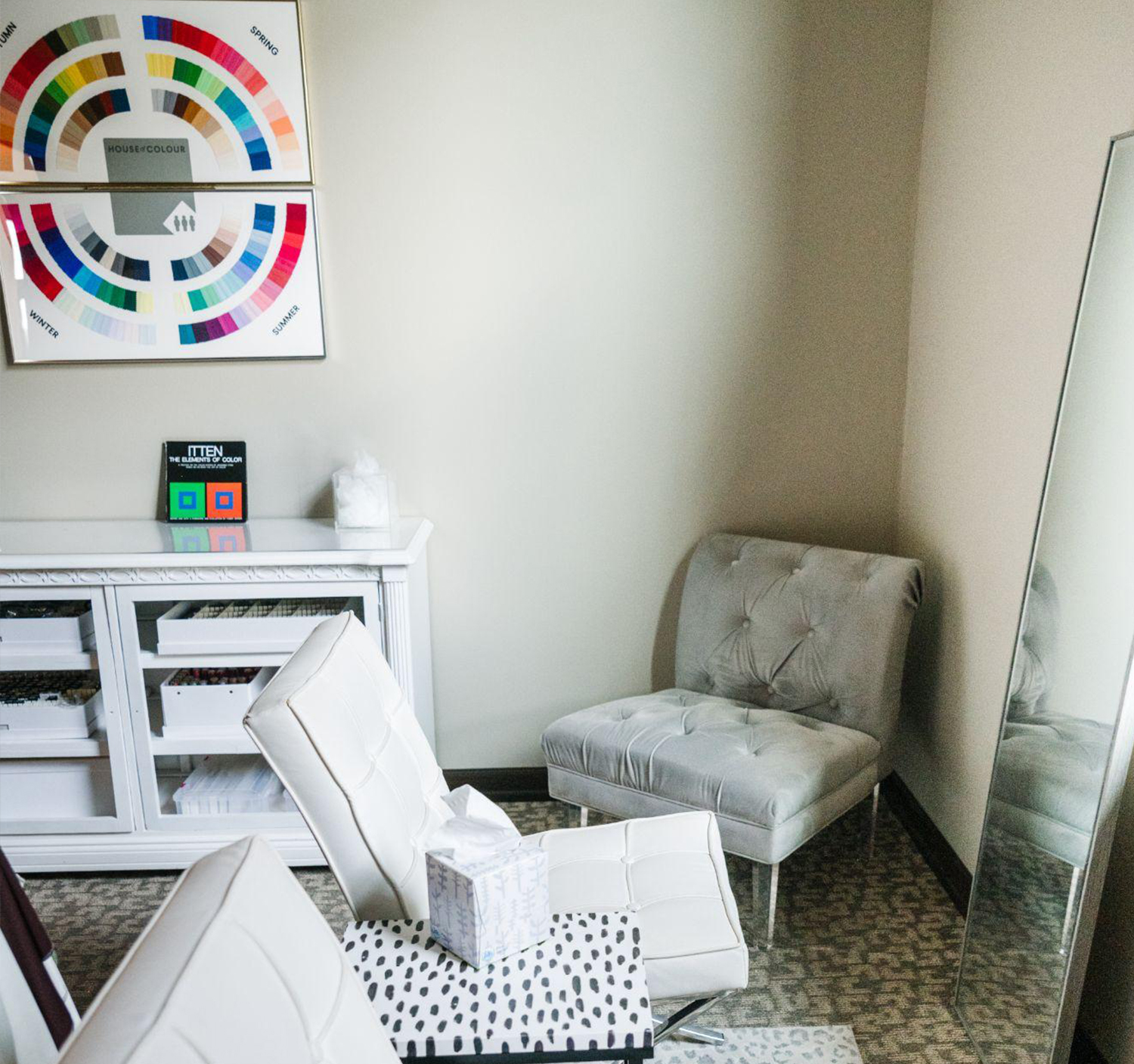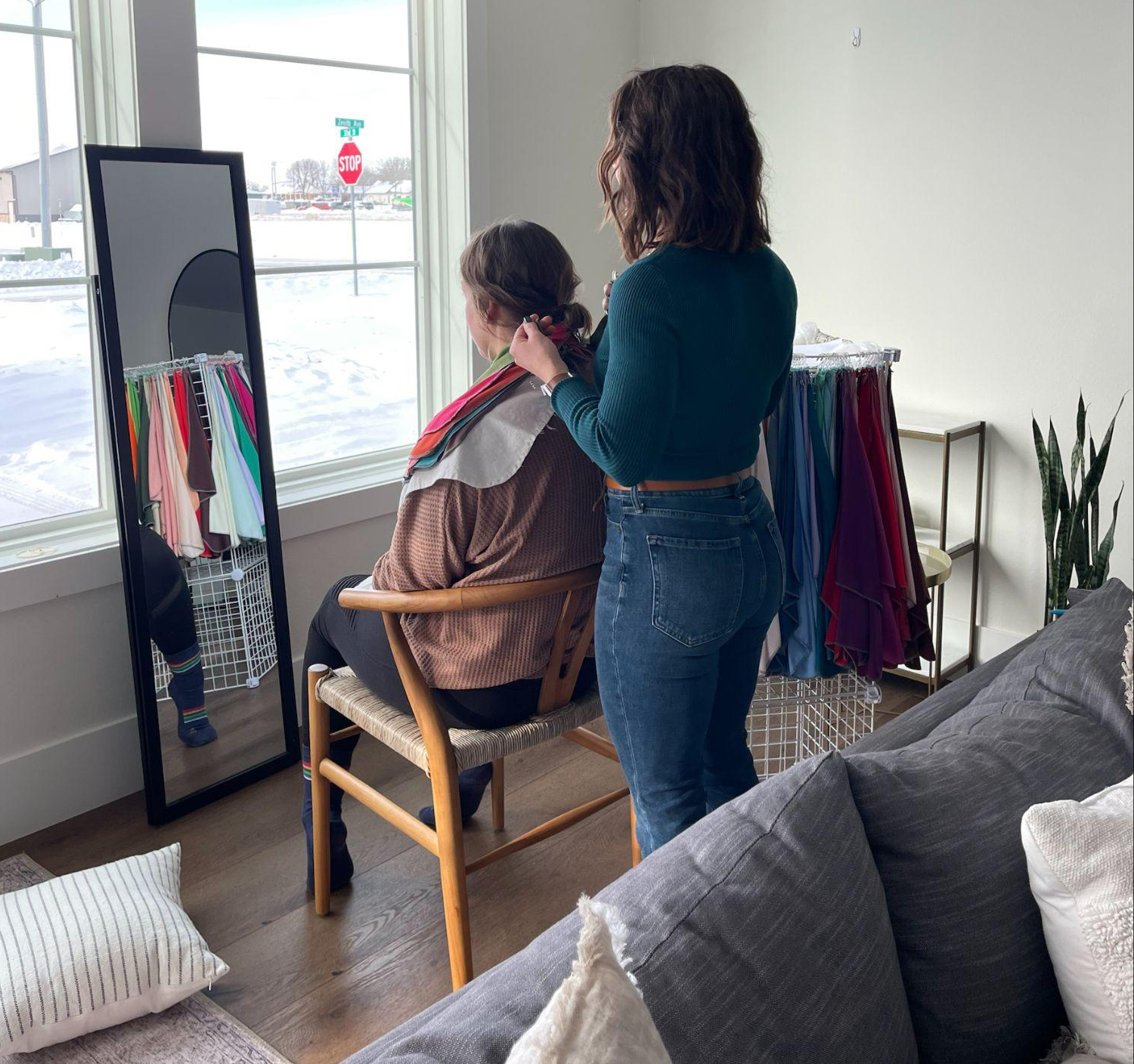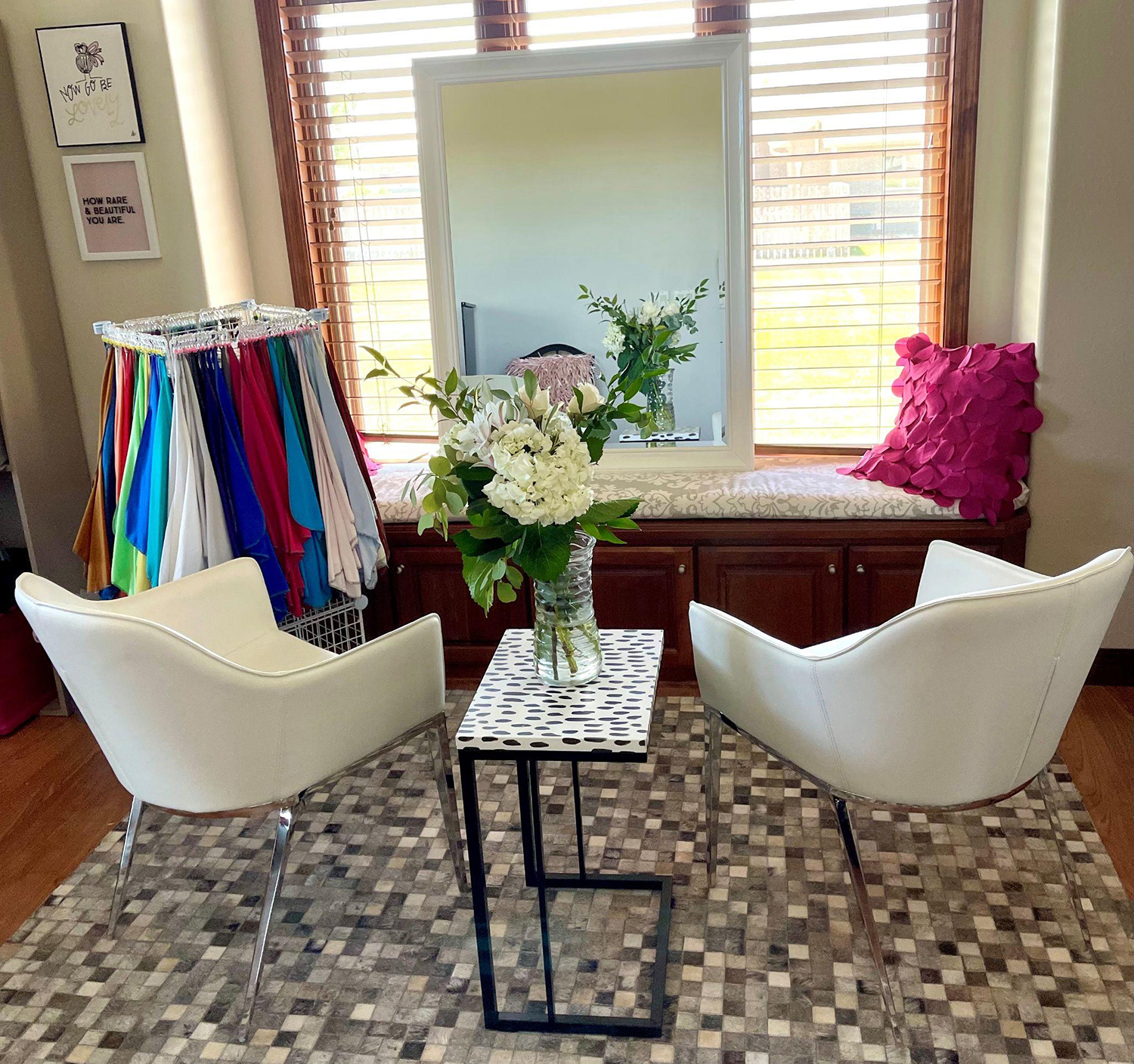 Do you want to trim down your 'Overstuffed Closet'?
How do we accumulate so much clothing that we rarely wear? That "feel good" bargain purchase or other impulse buys are often pushed to the back of the closet. For most of us, if we don't LOVE it, we don't want to wear it. So we end up with a closet filled with items we don't love or wear. Fact: most people wear 15% of their closet 85% of the time.
Bargain purchases often come from fast fashion sources you may not wish to support. A growing issue in the fashion industry is the pollution that is caused from the creation of fast fashion clothing using plastic-based fabrics which ends up as toxic waste in our landfills. While we are able to buy some items from used clothing sources, the best solution is to buy only what you love, looks good and is authentically 'you' using sources that use resources wisely.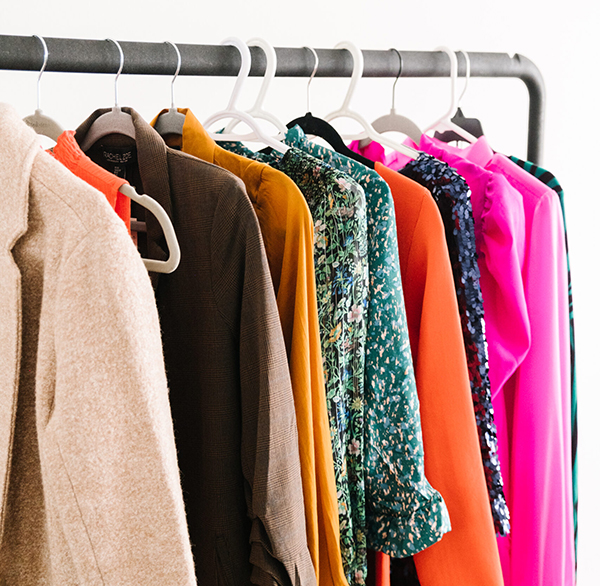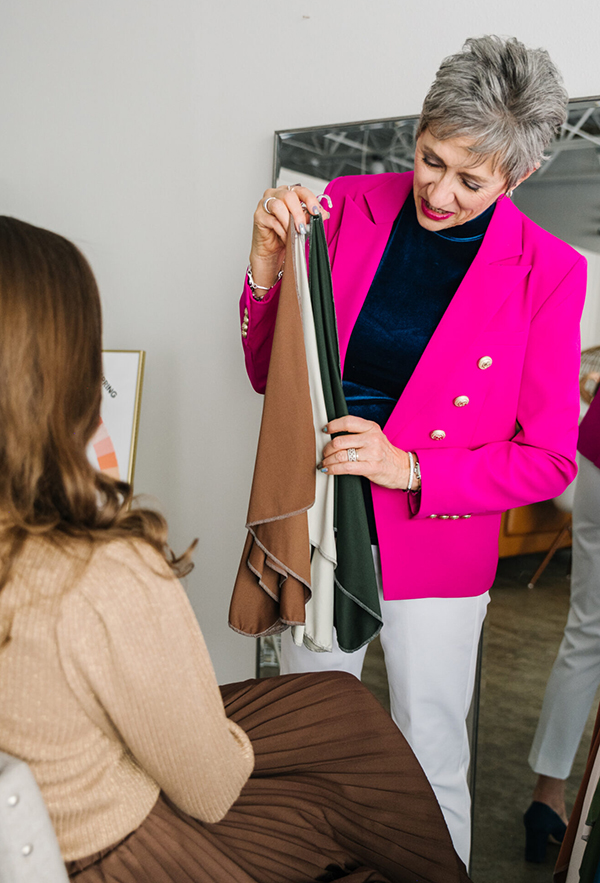 We need to understand that we don't look good in ALL colors and styles.
I came to this discovery after a few years of knowing my best Colors and Styles.  Instead of feeling the impulse to keep shopping for 'something cute', I slowly realized I rarely had a desire to shop because I was becoming truly content and satisfied with the items in my closet.  Who knew it was actually possible??  Over five years into this journey, I now mostly look for excellent quality pieces that I can wear over and over…..there are some items in my closet I have worn over 300 times, and I hope they will last for many more.
Consumers are learning that QUANTITY isn't better than QUALITY . To me, the true WARDROBE REVOLUTION is not about what is trending, but about learning and  understanding which Colors, Styles, Patterns, Fabrics, Textures, Necklines, Accessories (and much more) will become a loved and valued part of your wardrobe.  We are all subconsiously looking for a wardrobe that is put together, but also reflects our true, authentic self.   When you find satisfaction in your closet,  you will discover you are also saving money and helping the world with its fast fashion problem.
We love to help our clients make these discoveries through our Color Analysis and Signature Style sessions, and other services.  We are changing the world, one client at a time.  Our Color services are in-person only in natural daylight for accuracy.  Our Signature Style sessions are both in person and virtual.  If you cannot come to us, we encourage you to find someone in your area who will help provide these services to you.  Get ready for a journey you will truly love! 
Below are some interesting videos and articles that help us understand the fashion industry:   
Alex James: Slowing Down Fast Fashion
Why Fast Fashion Has to Slow Down
THE HISTORY OF
HOUSE OF COLOUR
House of Colour is a British company that has been offering the best personal Color and Style analysis since the mid 1980's.
The roots of color analysis go back to Johannes Itten, one of the founding fathers of the Bauhaus school of art in Germany. He is the founder of the 12 Point Color Wheel, and his color theories form the basis for color science still used by the art world today. Itten theorized seven types of color contrast: hue, value, temperature, complements, saturation and extension.
In the early 1940's, when color film was first being used, Robert Dorr, a Hollywood artist who knew of Johannes Itten's theories of color groupings, observed how an actress could look wonderful one day, yet tired and older another; he recognized this was the effect of the color she was wearing on her skin and the beginnings of color analysis were born. This developed quickly into a 4 seasons analysis framework.
In the 1980's a leading Image Consultant in the UK, Carolyn Miller, recognized that, while easy to understand, the basic four seasons system on its own was too rigid, inflexible and not sufficient to provide each client with an individual color analysis that was both representative of their best colors and easy to use.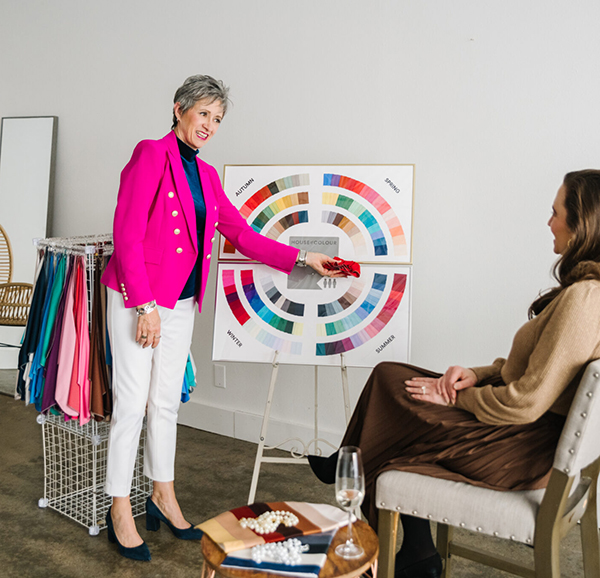 Carolyn evolved the system further to introduce the flexibility required to honor every individual skin tone and the House of Colour system was created. The London based UK company became a Franchisor and developed the highest standards of practice and training growing a network of franchisees with exclusive areas in the UK.
In 2008 the company was bought from the retiring Directors by 4 existing UK franchisees and the dream to franchise in the USA was born. We trained our 1st US Franchisee in London in 2010 and have worked since to establish a warehouse, strong contractual framework and world class training center in the USA. The company entered the U.S. market 10 years ago, but it wasn't until 2019 that it began focusing on development in the country.
This system is trained to the highest standards here in the USA and our expansion is exciting and rapid. While fashions, trends and fads come and go, the theory of color, as interpreted by House of Colour, remains based in science, logic and objectivity; enabling every client to take their individual WOW! colors and look and feel wonderful. Your confidence grows and the journey to empowerment begins!
House of Colour believes that everyone is beautiful and it is our purpose to bring this belief out in everyone who seeks our services. We are welcoming and celebrating people of all sizes, ages, races, faiths.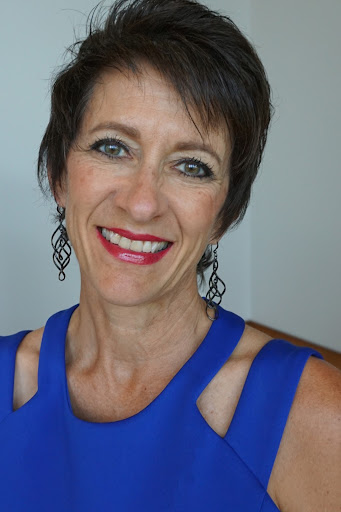 How HOUSE OF COLOUR SIOUX FALLS, OKOBOJI AND NW IOWA Began
In 2017, Deb Vogel was in the second class trained by House of Colour in the U.S., and began House of Colour Deb Vogel from her home studio in Rock Valley, IA. She was the first consultant in Iowa, as well as the only consultant between Omaha and Minneapolis at that time. Most of her work has been in the Sioux Falls area, including pop up studio work in Dallas and Phoenix. When the company registered in South Dakota in 2021, House of Colour Sioux Falls officially debuted. Sasha Graham (Okoboji) and Jenna Doxtad (Sioux Falls) joined her team, and together they currently see clients at 3 studio locations.
(Photo: Deb Vogel when she began with HoC in 2017.)